Sweet treats for the entire family
Frozen Yogurt - Rolled Ice Cream - Shakes - Smoothies - Parfaits - And More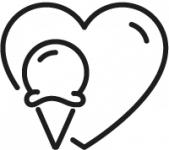 Promoting a Healthy Lifestyle
One of the benefits of Frozen Yogurt is that it can satisfy even the sweetest sweet tooth with fewer calories, fat, and sugar. It also helps maintain a healthy digestive tract by regulating digestive function. We also offer Fat and Gluten Free flavors.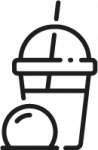 Our offerings go well beyond just frozen yogurt creations. Even the pickiest of eaters can find a sweet treat at our lounge to satisfy their craving. Pick from shakes, smoothies, parfaits, cones, and even coffee treats.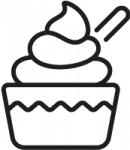 Having a Party Or Get Together?
Let us help take some of the pressure off by providing catering for your party or corporate gathering. Everyone will love being able to get delicious frozen yogurt with their choice of toppings. You can view the packages we offer at the link below.
What Customers Are Saying
I WOULD HIGHLY RECOMMEND THE ROLLED ICE CREAM! Service was exceptional! The environment was clean.
I got a monkey business rolled ice cream with coconut milk. She did a great job rolling it! It was absolutely perfect! Tasted so good!
Just tried coffee addict rolled ice cream....JUST AMAZING... If you haven't tried it yet, you are missing out ❤❤❤❤
We enjoy coming 3-4 times a month. Nice variety of flavors and we usually get some of their Simple 8 flavor. Great selection of toppings. We purchase the single price small cup and have more than enough.
Staff was very helpful and addressing my daughters nut allergies and making sure her froyo was safe
Ready to Indulge?
Order online using our store and your order will be ready when you arrive.