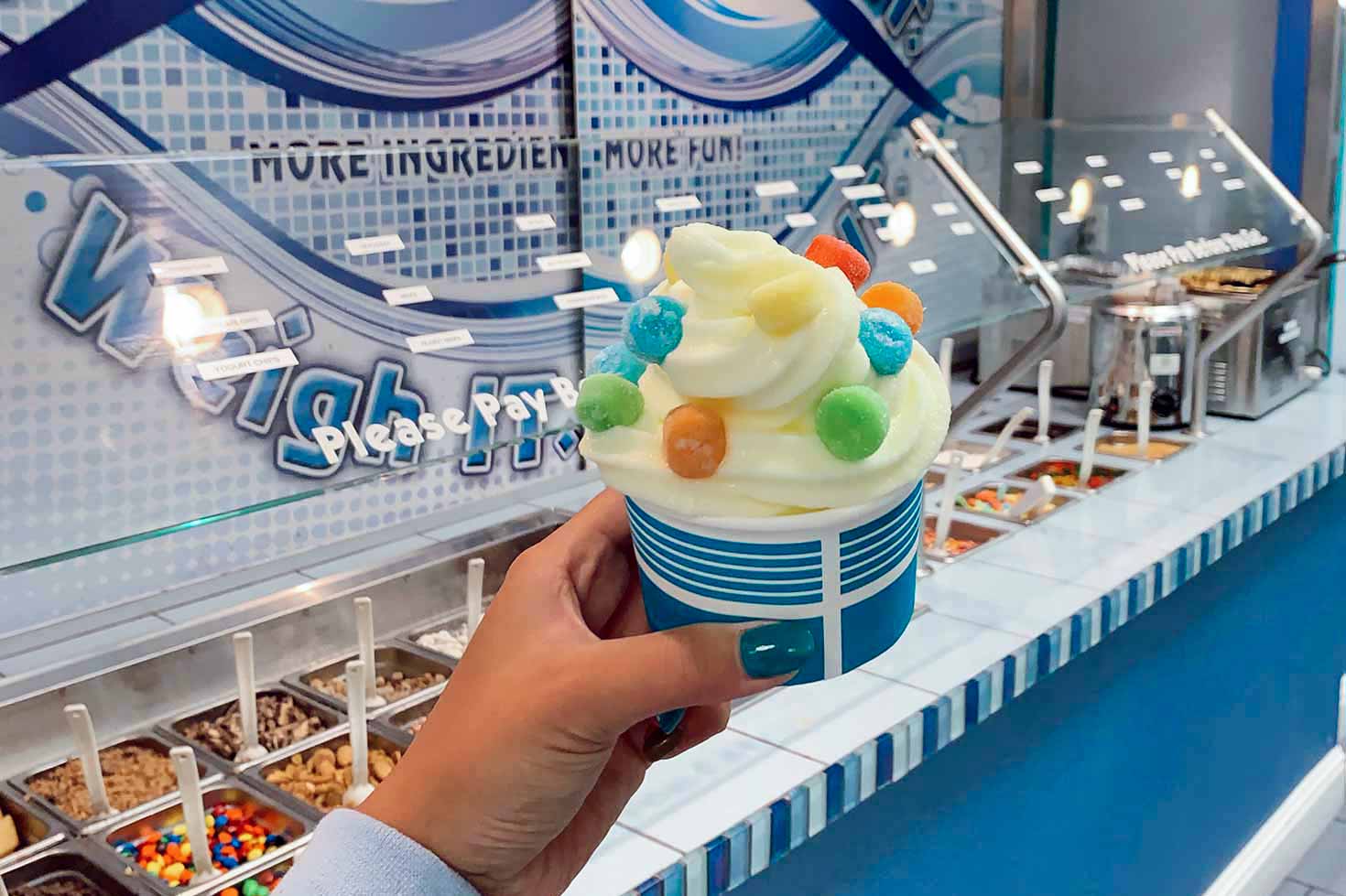 Bringing the newest sensation to the Upper Cumberland's, 20 Degrees Frozen Yogurt Lounge was started in Cookeville, TN, by 3 siblings who grew up in the area, so we are LOCAL and FAMILY owned. We love yogurt and have spent a great amount of time seeking just the right mix of sweet or tart and tangy yogurts you can top with fruity, chocolaty, salty or sugary toppings… so what's your style?
20 Degrees Frozen Yogurt Lounge is a unique and innovative self-serve concept that uses premium-frozen yogurt with the healthiest and freshest ingredients. With 8 daily frozen yogurt flavors and over 32 toppings, you are sure to find a healthy, tasty treat to suit any palate. This frozen yogurt offers a healthy, low calorie alternative to traditional fat and sugared ice creams that is not only high in calcium and protein, but also has live and active cultures that boost immunity, help digestion, and lower cholesterol.
With our clean, trendy, and friendly atmosphere featuring a new spin on the way yogurt is served, come and bring your family and friends. We are also a Wi-Fi spot, so bring in your laptop! It's one sweet indulgence you can feel good about, so what are you waiting for…. INDULGE!
Come and experience our motto "Swirl IT. Top IT. Weigh It. Pay IT.," so you can create your own frozen yogurt experience just the way you want!